Our beloved football is just getting ready to get out of quarantine, and virtual football continues its journey through the vastness of the world.
FC Sheriff cyber football player Viktor Rakovsky does not stop at his victories at the beginning of the year. There is plenty of immediate plans.
Our player will take part in the LIONS Transnistrian Premier League in cyber football. The competition was organized by the Transnistria Cyber ​​Football Federation with the support of the Russian Cyber ​​Football Federation. Also, our player is already preparing for the Cup of Russia, organized by the Russian Football Union. Victor will play his first matches at the Russian Cup on May 20.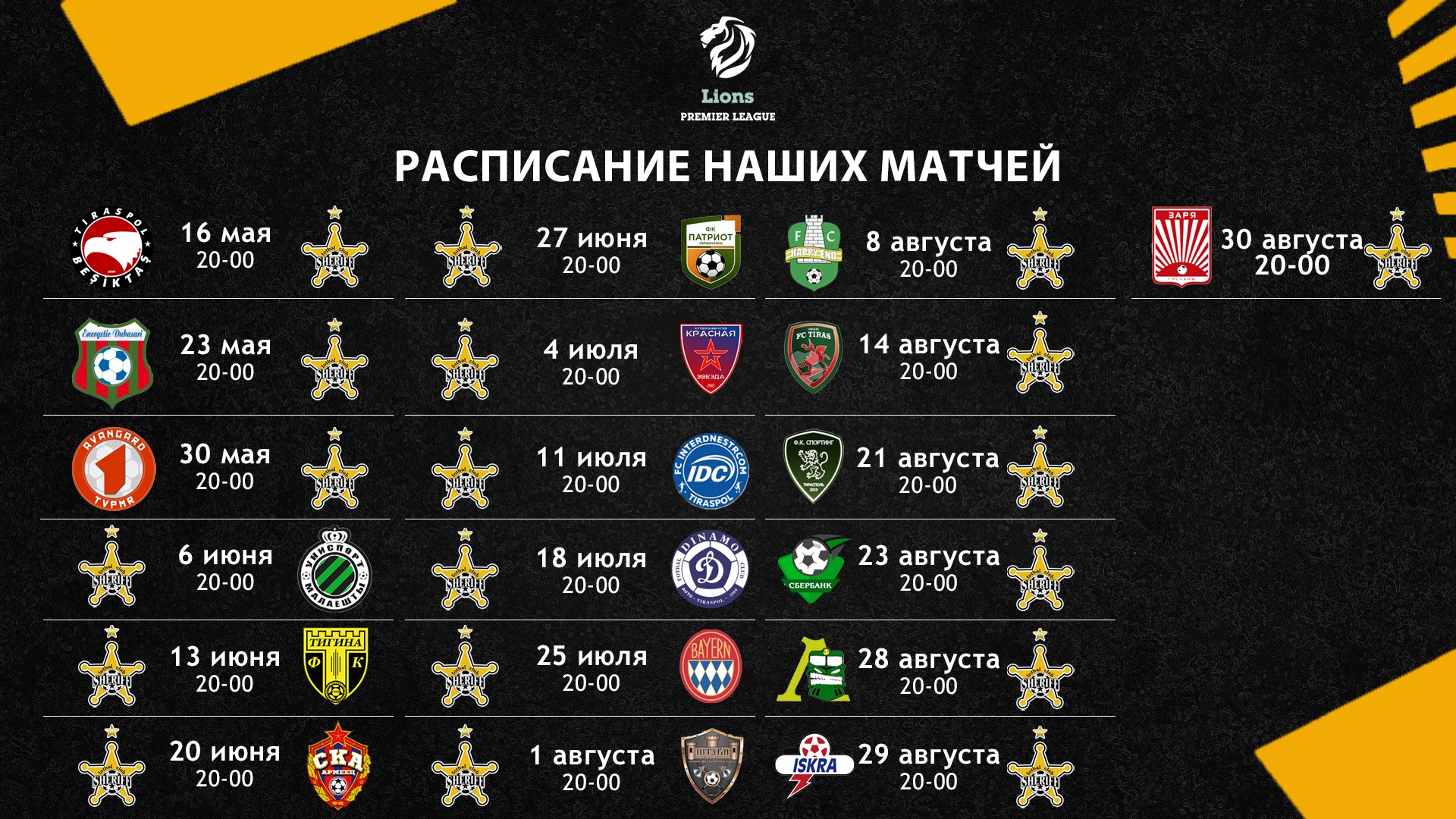 The start of the Transnistrian Premier League is scheduled for May 15, the League will last until August 30 (the full schedule of matches on the photo. Only 20 Transnistrian football clubs will participate in the competition. 38 rounds will be played.
September 12-13
, FC Sheriff representative will play in the Russian Championship in Moscow.
FC Sheriff Press Office